While there are many things to worry about in the United Kingdom, the topic of extreme problem debt is one that is becoming more prominent. There are many people in the United Kingdom who are experiencing difficulties with their finances and this is why the topic is a big aspect of everyday life for people. A report released by Unison and the TUC suggests that 1.6m families in the country are living with extreme problem debt.
This is a huge number of people and it means that whole communities are likely to be struggling or facing problems in remaining on top of their finances. There are a number of reasons for this but it appears that a drop in wages has had a huge impact on people. This fall in wages has led to people paying out over 40% of their income on repayments. This isn't a sustainable figure and it will lead people into more debt and other difficulties.
The report has the ominous title of "Britain in the Red" and it says that 3.2 million households in the United Kingdom hold problem debt. This group of people are found to pay more than 25% of their income into debt repayments. This is something that has to be looked at and it is why many people need to understand the importance of loans and how they deal with debt.
You can deal with extreme problem debt
One thing that people need to do is review their incomings and outgoings with respect to their finances. This should be the starting point for anyone that is looking to review their finances and move forward. You can only make an informed decision when you know what you are dealing with. It can be painful to look at how much money you have going out and how little money you have going in but when it comes to making the most of any financial opportunity that comes your way, you need to know this information.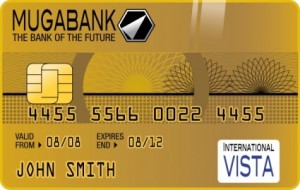 This is why you have to take the time to be honest and open about your finances. If you feel as though you need assistance in moving forward, there will always be experts and professionals available to offer guidance and support.
With so many people in the UK facing financial difficulties, you can expect to see the level of support rising too. If you are worried about extreme problem debt, help will be on hand to allow you to make changes.