There are some times in life when you need to make a big commitment. There may be times when the commitment is based around your relationship with other people, it may be based around your job and there may even be times when the commitment is based around money. In an ideal situation, we'd all have enough money to buy what we want upfront but of course, this is definitely not the case. Depending on your personal finance and circumstances, you may find that you need a helping hand when it comes to finding the finance you need to buy things that you like.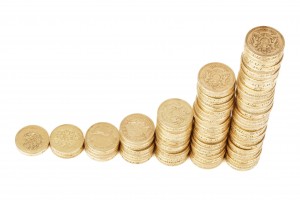 Obviously, if you are looking for a £10000 loan, you are making a big commitment. This is not a loan to take out when you are looking for some additional cash. If you are committing to a loan of this size, which will take a considerable amount of time to pay back, you need to make sure that you need the money, that you will use the money for a suitable purpose and that you will be able to pay it back. There is nothing wrong with taking out a loan if you actually need the money for a specific purpose, but if you take out a loan without a purpose, you are placing yourself into serious financial danger.
A loan of £10000 could change your life
What you need the loan for is up to you. Some people may decide that they need to carry out home improvements and taking out a £10000 loan is a smart move. After all, you should find that home improvements improve the value of your home, so this could be an investment that pays off in the long-term. Whether you are looking to increase your happiness and utility from your home, or you want to be able to sell it at a higher price in the future, a major loan could be of benefit.
It could be that a sizable loan is required for car purchases or maybe even a business venture. Start-up businesses are often struggling to obtain the finance that they need to get started in life. This is why turning to a guarantor loan may be the most viable solution when it comes to setting up a business. If you have someone that is willing to act as a guarantor, you'll find that the money you need to move forward in life can be available when you need it most.