The collapse of Carillion has affected many people and businesses across the United Kingdom. When a major firm goes bust, it is only natural that a lot of people will have concerns and issues about their own financial situation. Alongside people who have lost their job or suppliers who fear losing out on money, there will be pension fears for many people. When you work hard to earn money for today and put aside some money for your later years, it can be very upsetting and annoying to hear that you may have lost this money.
Depending on your age, pension fears may seem more relevant to you than to other people but everyone should have some concerns with respect to their long term finances. It is never too early to start planning for your future and you will find that many people have realised that they cannot rely on the Government to provide them with income in the future. At this point in time, it is only natural that people who have worked for Carillion will have pension fears but they will not be the only people who should review their finances and attempt to place themselves into a better position.
Do you have pension fears?
With this in mind, ask yourself what pension fears you have? It may be better to ask yourself what you would like to achieve with your pension but if you are the sort of person that works harder at the thought of missing out, you should focus on your pension fears and work towards building a safer future for you and your loved ones.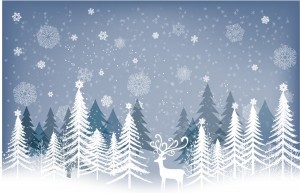 At the heart of pension fears is the fact that you want to care for loved ones. There is a great deal to be said for making sure the people you care for are well looked after and that you have the money you want or need to ensure they receive everything they want in life. Creating comfort for themselves and others lies at the heart of what people want to achieve with pensions and not being able to help these loved ones will lie at the heart of pension fears that many people have.
If you have any pension fears, speak to an expert. You'll find that speaking with specialists and professionals who understand the pressure that many people face with finances is important.
Whether you have been personally impacted on by the Carillion issue or not, it makes sense to tackle your pension fears.