If you need finance, there are a number of options available to you but maybe not as many options as you would like. In recent times, the availability of guarantor loans have provided people with the finance they need and this is why more and more people are looking towards guarantor loans to improve their finances. However, it is vital that you seriously think about the impact that a guarantor loan can have on you and here is some advice when applying for a guarantor loan:
Make sure you know what you need
Only borrow what you can afford to pay back
Look around at the various deals and offers
If there are free guarantor loan quotes available take them
Always use a guarantor loans calculator
Find someone who you trust to be your guarantor – and someone that trusts you
These are all important things to bear in mind when it comes to guarantor loans and the first stated point is one of the most important things. You may think that as you are taking out a loan to provide you with finance that you are as well taking out a bit extra on top to give you additional money to play with. This is the wrong attitude to have and it is this approach that will likely lead to you ending up in financial difficulty. There is a need to take a guarantor loan very seriously and you should be looking to only borrow what you need.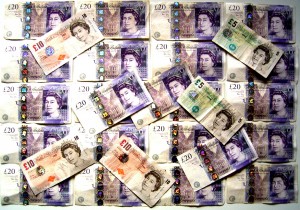 Only borrow what you are able to pay back
You should also make sure that you only borrow what you are able to pay back. You will find that the most reputable and reliable guarantor loan sites will provide you with a calculator, and this will allow you to work out how much money you need to pay back every month. You should have created a budget with your incomings and outgoings, showing you how much money you have at your disposal every month. If you cannot afford to make the monthly payments associated with the loan, do not take the loan out.
Once you are confident about the level of money you need and how much you can pay back, you should look towards finding the right guarantor. Your guarantor should be someone that knows you well and who is willing to vouch for you. You need to be confident about them and they need to be confident about you.