Amigo Loans is a company offering guarantor loans and you can borrow between £500 and £7,500 when you deal with this company. As you would expect, it is possible to choose the rate at which you pay these loans back. The shortest length of time for paying an Amigo Loan back is 12 months while the maximum amount of time is 60 months. It is sometimes good to have this flexibility on offer when looking for a loan and this is something that Amigo Loans can offer.
Amigo Loans is based in Bournemouth in England and the company has a representative APR of 49.9% APR. Clearly this is just an indicator of the APR that could be applied to an applicant but as a starting point it is a good one to have.
One of the strongest aspects of the Amigo Loans process is that your credit score doesn't matter. If you have a poor credit score, you may find that you struggle to obtain a loan. This is why calling on the services of a company that looks at the credit score of the guarantor, as opposed to the applicant, makes sense. If you want to give yourself the best chance of finding the deal that is best for your needs, call on Amigo Loans and see if they can help you out.
One thing to bear in mind about Amigo Loans is that many people are under the impression that the company is called Omigo Loans, and they'll carry out searches on this term. There shouldn't be much of an issue as the majority of search engines would direct someone searching for Omigo Loans to Amigo Loans but it is worth highlighting just in case.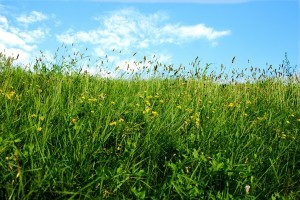 The loans provided by Amigo Loans, not Omigo Loans, are unsecured and again, this is a great starting point for many people. If you don't own property or you would prefer not to go down this route, you will find that the Amigo Loans approach is the best for your needs. Take the time to find the solution that is best for your needs, and if you would prefer a lender that offers unsecured loans, Amigo Loans could be the firm for you.
What can I use an Amigo Loans loan for?
While there are no guidelines for what you can take a loan out for, you will find that you should only take a loan out if it is right for you and it makes sense to do so. This is something to bear in mind and you should never rush into taking out a loan.
Some of the reasons people take out a guarantor loan are:
Household emergencies
Making home improvements
Career development
Training plans
A car loan
If you need a guarantor loan, make sure that it is the best option for your needs and for many people; a guarantor loan from Amigo Loans may be exactly what they are looking for.