One of the biggest issues about credit ratings, and bad credit scores in particular, is that many people are unsure of the criteria that make up these scores. Different providers have different scores and the industry would prefer not to give away their algorithms and criteria because this would see people engaging in activities that sought to alter their credit score.
Some of the most common reasons why people have a bad credit rating include:
Making a late payment on loans or credit cards
Not making any payment to loans on credit cards
Having a loan, credit card or an account sent to a debt collector
Suffering bankruptcy or a CCJ
Having a high balance on your credit card relative to your credit limit
Having credit cards that are maxed out
Only making the minimum payment on your credit cards
Having taken out no credit at all
Closing a credit card that still has a balance
Closing off an old credit card
Applying for credit cards or loans
When you look at the varied reasons why people can suffer from bad credit, it is understandable that a lot of people will feel frustrated. It is easy to see why paying late or not making a payment to your credit card will impact on your credit score but only paying the minimum balance? Surely the fact that you are making a regular payment, on time and in accordance with the terms and conditions of your loan, should be considered as a positive factor?
If you suffer from bad credit, a guarantor loan can help
It is viewed that only paying the minimum amount of your balance every month is an indicator that you are struggling financially. This means that many people struggle to improve their credit score, even though they think that they are actually doing well to meet the recommended terms and conditions.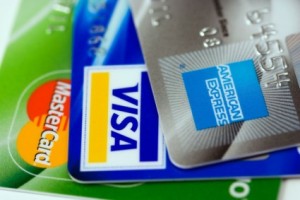 There is also frustration to be found in the polar opposite elements of credit scores. If you have never applied for credit or have no credit history, this will impact on your ability to obtain credit. If you apply for too many credit options in a short period of time, this will also impact on your ability to obtain credit. Doing too much or too little can leave you in a bad position, and this leaves many people unsure of how best to approach obtaining credit.
If you suffer from bad credit but need finance, you'll find that bad credit rating guarantor loans are the sensible approach.