Wednesday the 22nd of November is a big date for many people in the United Kingdom and this is all down to the fact that there will be a budget. This is going to be the first autumn budget of Chancellor of the Exchequer Phillip Hammond and a lot of people have concerns or worries about what is going to happen. If you are worried about budget issues you may have, it is vital that you take steps to get in control of your finances as best as you can.
There are some people who say that the budget issues from this one won't be too much as the March budget caused a few issues. While it would be nice to think that this budget will be easier for people, there is absolutely no guarantee of this being the case. In fact, it is always best to prepare yourself for the worst and then move on from there.
When it comes to budget issues, you need to think about what is right for you. There will be many articles and columns devoted to what the Budget means but just because it has an impact on one person doesn't mean that it will have the same, or indeed any, impact on anyone else. This is why you need to review budget issues with your own circumstances and finances in mind.
Resolve budget issues before they become too big
This means you need to take the time to sit down and review what your budget is. This can be unpleasant for many people because we don't want to see what our finances are. It may be that the thought of looking at your incomings and outgoings frighten you. If this is the case, you definitely need to take control of the situation.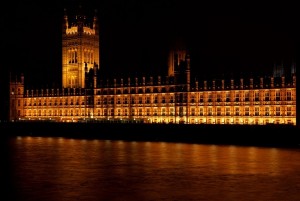 It may be that you will have budget issues that you need to contend with and this is why it is vital to know what assistance you can gather at short notice. There are some options to consider but if you need help with budget issues it may be that a guarantor loan is what you are looking for.
A guarantor loan shouldn't be the solution that is right in every situation but there will be many times when this solution is exactly what you are looking for. No matter what unfolds in the budget on Wednesday, it is always best to approach your finances in a confident and measured manner, even if this means accepting help from others.