If you need to borrow money, a guarantor loan is a great option but not everybody can apply for a guarantor loan. Before you start getting excited about the possibilities on offer from a guarantor loan, you should think about your circumstances and what you have to offer. You should ask yourself can I apply for a guarantor loan and the best way to answer this question is to run the criteria on offer from a wide range of guarantor loan companies.
If you know the guarantor loan company you are looking to apply to, make sure you meet all of the criteria associated with them. If you are unsure of who you want to apply with, take a look at a few options and see what they say with respect to guarantor loan applications and the relevant criteria It may be that some guarantor loan companies are better suited to your needs and some maybe completely unsuitable for you. That is fair enough and there is no point in getting upset or worried if a guarantor loan company has criteria that you don't meet. There are plenty of guarantor loan options to consider and this is why you should look at all of your options and see what is best for your specific needs and expectations.
Make sure you have regular income heading into your bank account
One of the things that you need to have when you apply for a guarantor loan is a bank account and there needs to be regular income going into that bank account. It doesn't really matter how that income is generated (in a legal sense of course) but it needs to be enough to show that you meet the expectations of the lender. If the guarantor loan firm doesn't believe you can meet the monthly payments, they aren't going to provide you with a loan. This means you need to show that you have the money to make the payments on time and in full.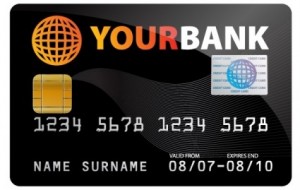 This is why you need to give serious thought as to what loan you need and what is best for your needs. It would be easy to apply for as much money as you can but if you don't actually need this amount of money, why apply for it? If you apply for a lot of money and you don't have the funds to pay it back, you'll either be denied or you'll find yourself in a lot of trouble when it comes to paying back your loan.