There is no doubt that many people across the United Kingdom are very aware of debt and the terrible consequences it can have on them. Worryingly, many people may not realise the cases of debt early enough, which means that they may find themselves running out of money or being in a position where debt is likely to come around before they realise it. This is why knowing some of the biggest factors in debt in the UK can provide you with a strong starting place and warning point when it comes to keeping in control of your finances.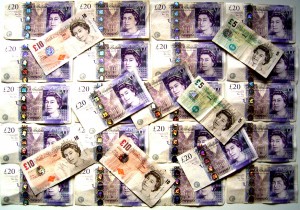 A reduction in your level of income
There are many ways in which you may find that your income differs every month. If you work on commission or you work varying hours, it may be that your income is different every week or every month. This can make it difficult to budget and if you find that your level of income falls over a period of time, you may end up having more commitments than you can afford. This is why you need to work out your working hours and your expected income. If it is likely that you will have peaks and troughs when it comes to income, you need to save money in the weeks where you get paid more. This will help you to create a better balance, which will help you to have enough money put aside to pay your bills.
Unemployment is another of the biggest causes of debt
If you are unemployed or unable to work through illness and you have no income or a limited income coming in, you will struggle financially. This is why there is a need to try and put some money aside for this eventuality but sadly, most people can't manage that these days. This is where there is a need to focus on your finances and chatting with Money Advice professionals may help you to utilise your money more effectively.
Debt repayments will have an impact
It has been found that people with debt issues and problems are often paying at least 40% of their income on debt payments. This makes it difficult to ever get free from debt, and this is one area where consolidating your debts can be of benefit. You may find that consolidating your debts via a guarantor loan, with an affordable rate of APR, will help you to find the financial support and assistance that you need.