If you are in debt, it is good to get as much assistance, guidance and support that you can. Sometimes just opening up about a problem or issue is a great way to alleviate some of the stress you are under but there is no doubt that receiving advice and guidance from people who know how to best deal with debt can be of benefit. It is vital to understand the importance of debt, how it can impact on your life and what you should be doing to remove a lot of the pressure and stress financial difficulties can cause.
This is why having access to a debt advice service is vital for most people. These are the first people you should turn to because they have considerable experience in helping people in your position. It is vital to know that you aren't alone in suffering with debt difficulties and if you can work closely with the professionals, you'll find a broad range of ways in which you can impact on the way debt can cause problems in life.
Do you need help from a debt advice service?
This is why the news that £3,000 has been donated to a debt advice service in Skegness has to be seen as a very positive sign for people in that local area. The donation has been provided by the Nottingham Building Society who have a Grants for Good scheme operating that supports good causes in the local area. The debt advice service is run for free and it doesn't only offer advice, they aim to support people along the path to a brighter financial future. This is definitely something that will be of benefit to anyone in Skegness or surrounding areas that suffer from debt, and these organisations should be backed and supported as much as they can.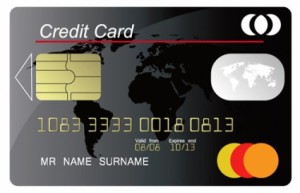 One of the key benefits of the debt advice service is that people can drop in for an informal chat, picking up guidance and advice about what is best to do with respect to their finances. There are many different solutions that can be selected in dealing with debt and it may be that an option like debt consolidation, through the use of guarantor loans, may make all the difference when it comes to revitalising your finances.
There is a great deal to be said for supporting the people that provide support, and this is certainly the case for many of the fine debt advice centres that operate all across the United Kingdom.