If you have debts that you cannot control or manage, you'll find that debt management assistance is worthwhile. There is a great deal to be said for obtaining professional help and the key benefits provided by a debt management provider can make a massive difference to your finances and comfort level.
You can get confidential advice on all of your options
Depending on the debt management firm you work with, the debt management assistance you receive may be limited or focused on a certain area. You want to find a company that is willing to provide you with a wide range of options as opposed to forcing you to take an option that is best for them or which sits comfortably with their usual plan of action.
If you are looking to find the solution that is best for you, you need debt management assistance that is right for you, not the debt management assistance provider.
You can reduce the number of calls you receive from creditors
If you are being plagued by communication from your creditors, you can feel under pressure and great stress. If you would like to remove this hassle and concern from your life, you'll find that calling on a professional company will remove this problem. As well as receiving the best standard of debt management assistance, you should find that a debt management plan provider will liaise with creditors on your behalf.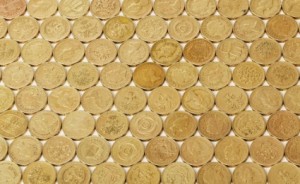 This should stop creditors contacting you, which should make your life a whole lot easier. Sometimes removing something which causes you stress can help you take better control of your life, so be sure to find a debt management plan provider that works hard on your behalf.
You should be able to stay in touch with your debt at all times
If you are looking to stay on top of your debt at all times, it is important to know what your debt figure is. This means a reliable debt management provider will allow you access to your debt levels, and the most effective way to do this in the modern era is via an online portal. Knowing that you can check your debt levels at any time of the day or night is of considerable benefit to most people, and this may be a service that you are keen to benefit from.
If you want to move out of debt, call on the experts for support and guidance.