When the history books are written, 2016 will be a bumper packed year for the United Kingdom. While personal opinion will vary on whether the decision to leave the European Union is a smart one or not, there is no doubt that the immediate impact on the economy has been a poor one. The value of the pound has fallen away badly and for a decision that was made against foreigners coming freely to and from the United Kingdom, the fall-out of Brexit made it an awful lot easier for foreign investors to buy homes and property in the UK.
That will be the main story of the year followed closely by the Conservative Party leadership issues but after this, the fact that debt problems mount in the UK is a massive cause for concern for many people. The Money Charity has issued figures which indicate that the level of personal debt in the United Kingdom has reached a level of £1.5 trillion. This has risen by more than £50 billion in a single year, and there has to be huge concern about this style of rise. When debt problems mount in the UK, it becomes significantly more difficult for people to break out of these issues.
You can see why debt problems mount in the UK
The average level of debt held by an individual is in excess of £29,000. Of this, around £2,400 is held on credit card, which is a sum that would take 25 years to clear off, at typical interest rates, if the minimum payment was made. This of course also assumes that the credit card isn't being used to finance other purchases at the same time. With this backdrop and scenario, you can see why so many people are falling into a level of debt that they cannot make their way out of.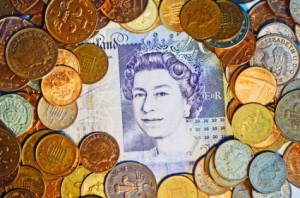 It is vital to remember that debt isn't just the money, being in debt has a huge psychological impact on people and it will affect many parts of people's lives. This means that people's relationship and health can suffer. This is why there needs to be a stronger focus on clearing debt in the UK and more help needs to be provided to people to help them move in the right direction when it comes to finances.
There are ways to seriously deal with debt, and there is a need for clear thinking and reliable financial support. As debt problems mount in the UK, people need to know that help is available.