If you need money in a hurry, there is often no time to waste. This is why the emergence of online loan companies has helped a great number of people to obtain finance when they need it most. Traditional lenders like banks and building societies take a lot of time to process an application and to make a judgment on whether the applicant is a suitable risk for their business. This can be difficult for the person applying for the loan but seeing it from the side of the business, it makes sense that proper checks are put in place.
No business can afford to provide money to every applicant and a building society or bank that acted in this manner would soon find themselves out of business. However, the emergence of online loan firms, and the use of points-based application scoring means that there is no longer a need to take so long to approve the loan. It may be that the traditional lenders have more room for leeway, if they are reviewing every application personally, it could be that there is scope to take many things into consideration. This doesn't seem to be the case though, the main lenders take a longer time to process loans and they seem to have stricter criteria, which mean that it is more likely to be turned down.
Looking for a fast decision on a guarantor loan?
With all of these different aspects, it makes sense that people opt to apply for a guarantor loan. The online nature of guarantor loan firms allow for a fast decision on guarantor loans, which is often one of the most important aspects of the process. An applicant that has all of their information and the information of the guarantor can speed up the process, helping them to get a fast decision on their loan application.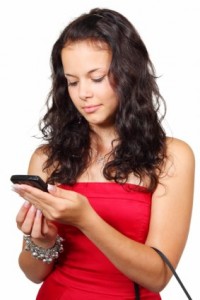 This is just one of the reasons why people should look to apply for a guarantor loan, but there are many others. The presence of a guarantor helps people to obtain a more attractive rate of interest. You should always be looking for the most affordable loan option, and a guarantor loan is likely to be the best way for you to obtain the finance you need.
Guarantor loans are not frivolous, but there is no denying that they can be obtained in a quicker period of time than most traditional loans. Anyone looking to obtain money in a hurry will find that this is the option that best meets their needs.