If you are looking for a loan, it is understandable that you want to find the cheapest loan available, but this isn't always that easy. Loans are not like sweets in that if you go to one particular store you will find it on offer at the same price. You know that if you go into one store and pick up a Mars Bar, it will cost you the exact same price as any other same sized Mars Bar in the store. You also know that if you go to another store, you may find that you pay a different price for a Mars Bar, but that at least all of the Mars Bars in that store will be the same price as each other.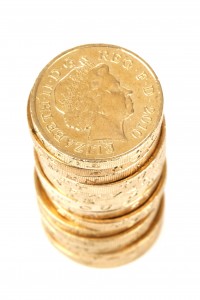 This makes it easy to draw a comparison between the different stores and if all you are looking for is a Mars Bar, you should go to the store that offers you a Mars Bar at the most attractive price. If looking for a loan was the same as looking for a Mars Bar, it would be a simple process but you will find that finding the cheapest loans isn't always easy. This is because there are a number of variables involved with the overall cost of obtaining a loan.
Every customer is treated differently when applying for a loan
To continue the analogy, a shop would consider you and your background and charge you a specific price for a Mars Bar. The next customer after you would be subjected to the same criteria but they may be asked to pay a different price for their Mars Bar than you would. Depending on what was found in the background check, you may be asked to pay more than the other person, you may be asked to pay less or you may be asked to pay the same price. The problem is, you are not entirely sure what price you are going to be asked to pay until you have asked to buy a Mars Bar and the company has assessed you.
Traditional lenders are reluctant to offer loans to many people
This is basically the criteria for applying for a loan and while some people find that traditional lenders and financial institutions offer affordable and cheap loans to some people, they are not on offer to other people. If you have a poor credit rating or no credit history, you will find that lenders will not offer you a loan or they will only offer you a loan at a high rate. Given that it is best to find a cheap loan, this isn't a good outcome as you should be aiming for finding the cheapest loans.
However, with guarantor loans, it doesn't matter what your credit rating says. If you have a guarantor that is willing to vouch for you and back you up, you will find that you can obtain a loan at a much better rate of APR.