The nature of the economy in the UK has been changing and there a number of reasons for this. While the top level decisions and political toing and froing in the UK has impacted on the population, there are also many low level decisions that are impacting on people. There has been a rise in the gig economy nature of work and you can see why many businesses like this. Firms no longer need to focus on employees as much as they used to but gig economy finance may not be as good for the people actually doing the work.
The headline figure being taken away by many people is the fact that self-employed people are now earning less today than they were twenty years ago. There are many more self-employed people working in the UK these days and many people may be doing it on a part time basis or as a way of bring some additional money as opposed to using it as a full-time job. This can skew figures but there is also the fact that gig economy finance is going to impact on people because it is becoming much harder for people to make serious money working in this way.
Do you have gig economy finance concerns?
Sites like Fivesquid or companies like Deliveroo may seem as though they are providing with a suitable way to make money and for many people, this is going to be a way to bring in additional income. For students or people looking for a bit more cash, these platforms make sense. However, as self-employed professionals find that they are shoved into these markets in an attempt to round out what they offer or because their clients demand this style of service, many professionals feel as though they are forced into this sort of economy.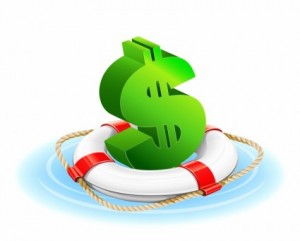 When you are forced to work long hours for less of a return, it is perhaps inevitable that financial issues will arise before too long. This means that self-employed people need to think about safety measures they can put in place if a problem arises. It can be difficult to put proper savings plans into place but knowing about guarantor loans can be of benefit.
It is far from an ideal situation but knowing that there is an opportunity to get money at short notice at an affordable rate of interest could provide self-employed people with comfort and confidence.