If you are dealing with financial issues, it makes sense to get advice from the experts who have experience in dealing with money. While there is a lot of advice available online, it is best for you to find a solution that is tailored to your needs and requirements. Receiving advice and guidance that is tailored to your circumstances will make it much easier for you to move forward and find the solution that will allow you take control of your life again.
There are a number of ways in which you can look to regain control of your finances and for many people, a guarantor loan is likely to be a sensible option. A guarantor loan provides you with a much more affordable rate of APR and if you suffer from bad credit, this is likely to be the loan that is best for your needs. When it comes to guarantor loan advice, there are a number of people you can turn to but you should always make sure that you speak in great detail with the person who is willing to act as your guarantor.
Choose the loan option that is right for you
Being a guarantor is a major responsibility and it isn't something that should be rushed into. If the person borrowing the money isn't able to pay the loan in full and on time, the lending company will then look to the guarantor for their money. This can see the guarantor being forced to pay out a considerable sum of money, so it is important to be aware of the risks involved with a guarantor loan.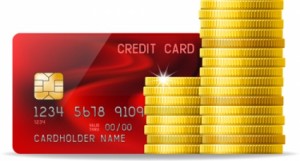 With guarantor loans providing an affordable and viable option for people looking to obtain money in a hurry, there should be more people looking at this solution. The fact that guarantor loans can be obtained online speeds up the process and people can fill out an application in a few minutes. Anyone that is looking to obtain the money quickly should have documents to hand and inform the guarantor that they are likely to receive a call or email from the lending company.
If you are looking to arrange a loan quickly, you'll find that a guarantor loan is much more effective than traditional loans. Even if you were in a position to obtain a traditional loan, you'll find that the shorter period of time it takes to process the loan will ensure that guarantor loans are the right option for many people.