If your credit score is currently poor or you have never obtained credit before and you have no record, it makes sense to take steps to improve your record. The best way to improve or develop a credit score comes with obtaining credit and paying it off, which is why applying for a guarantor loan is a great way to move forward with your finance.
Guarantor lending companies do not care about credit ratings and history, and you will not be turned down for a loan just because you have no credit rating. This is all down to the presence of the guarantor. With a guarantor vouching for you, there is a level of confidence for the lending company, which allows them to offer a loan at an attractive rate of interest. This provides you with funds, and it also provides you with the ability to start improving your credit score. Boosting your credit rating is important, and there are some simple steps you can take to improve it.
Make payments on time and in full
You will find that your credit rating will improve if you make all of your monthly payments in full and on time. A credit score is there to provide lending companies with a quick reference guide about your ability to deal with debt and credit in a responsible manner. If you can prove that you are in a reliable financial position and that you can pay off loans in the expected manner, you will find that your credit rating improves accordingly.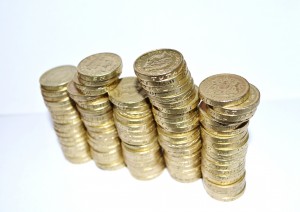 When you think about it, this is a very fair way to judge who can or cannot get loans. Some people made mistakes in the past that are not relevant to their life now, so not every credit score rating is accurate or true, but given that the lending company is taking the risk in lending out money, it is understandable that they want to feel confident about loaning the money to someone who can pay money back.
The credit rating test is mainly fair
In most cases, the credit rating is a good test, and this is why it is important to improve your credit rating as much as you can. This means that you should be looking to make payments on time and in full. The benefit of a guarantor loan comes with the fact that the credit rating doesn't always tell the full story. If you are confident that you can pay back a loan in full in the present day, regardless of what your credit rating suggests, taking out a guarantor loan is an excellent way to start rebuilding your credit and moving towards a better score. In the long run, this will provide you with a better platform for obtaining credit, and hopefully making the most of the financial opportunities on offer.