One of the things that you will find extremely helpful on a guarantor loan site is the loan calculator. This allows you to determine how much money you are looking to borrow and the timeframe you want to spread your payments over. The calculator will provide you with what you need to know with respect to the amount of money you need to pay each month to repay the loan and you will also find the total cost of the loan.
These are important aspects and you should pay close attention to them when looking for the loan that is best for you. No matter what sort of loan you apply for, it is important to make sure that you can afford the loan. It is impossible to predict everything that will happen in the future and it may be that some things come out of the blue that prevent you from making payments. While you can never be 100% about what is going to happen or your ability to pay off a loan, but you should look to ensure that you are confident of making the agreed payment.
Only ever borrow what you need
You should only ever look to borrow the money that you need. It may seem like adding on a little extra will cause no harm, but this is more money that you need to find to pay back. The more money you borrow, the more money you need to pay back and the higher your monthly payments will be. These are all important elements to consider when weighing up what sort of loan is right for you. Again, the loan calculator provided on site should help you to work out what you can afford to pay and if you move the amounts around, you will see the difference in total cost that arises when you add in extra funds.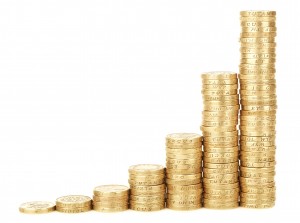 If you are taking out a guarantor loan, it is usually because you need money, which means that you don't want to place extra levels of debt on yourself. Far too many people have struggled with finance, because they have made the wrong option. You should only ever look to borrow what you need, and then you should look to pay this back as quickly as you can.
The thought of having extra money available to you may seem tempting but in the long run, it is likely to cause more problems, so only ever borrow what you need when it comes to taking out a guarantor loan. If you show sense with guarantor loans, you will find that you improve your finances in the most effective manner.