It is only natural that many people will look for a traditional loan when they are seeking extra cash or finance support. This can be an instinctive reaction and if you ask people around you for advice or guidance, it is likely that they will advise you to seek out the traditional lenders such as banks and building societies. This is never a bad starting point but many people find that traditional lenders are not much use to them when they are looking to obtain a loan.
Traditional lenders want you to have a good credit rating
Something that it is vital to remember is that if you are going to apply to a traditional lender for a loan, they will review your credit score. If you have a poor or low credit rating, you'll find that the traditional lender is likely to refuse your application or they will only you a loan at a very high rate of APR. This can be very expensive so many people decide that this style of loan isn't the best solution for their needs.
Traditional loans take a while to be processed
If you need money at short notice, you'll find that a traditional loan isn't much use to you. This is because you will have to fill in a lot of paperwork to complete the application process and then you'll find that the lender will take a long time to process your application. While there is an argument that due diligence should take place and that the lender needs to properly evaluate any claim, with computerisation, it shouldn't take too as much time as it does to decide whether someone will receive a loan or not. This is a big factor in why many people feel that a traditional loan is not suitable for their needs.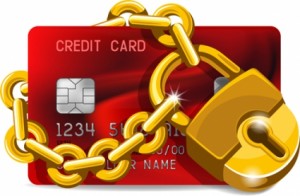 In comparing a guarantor loan versus traditional loan, you should find that a guarantor loan is a lot more flexible. The presence of the guardian removes the worry about your credit score and you'll also find that this lowers the APR. If you are looking for the most affordable and effective loan rate, a guarantor loan is the best option if you have a poor credit score.
You'll also find that a guarantor loan is far more suitable when it comes to getting money in a hurry. The online process significantly speeds up the process of obtaining a loan so if you are looking for the most effective way to get your hands on some money, make sure you check out guarantor loan options.