Being in debt is no fun at all, but it isn't always easy to get out of debt. If you have never experienced true debt before, you will struggle to realise how difficult a situation it is to resolve. You need to obtain help and support to get yourself out of debt, but sadly, many people find that the most effective solutions are not available to them. Getting out of debt is a slow process but obtaining the right sort of loan, allowing you to consolidate your debt, should provide you with a chance to get yourself on your feet and move forward with life.
Where do you turn to for support?
However, when you are not able to find loans from traditional lenders, what can you do? People with debts and a poor credit rating find that they are unable to obtain finance from traditional sources, which makes life very stressful. After this, the next obvious place that people think of is a payday loan company. The number of payday loan companies available to choose from, and the rate at which they advertise on TV and online, certainly means that they are never far from the thoughts of people looking to find finance.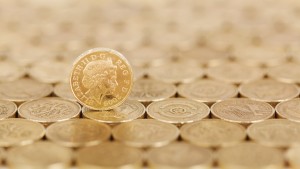 The sad thing is that many people find that a payday loan actually increases their debt as opposed to decreasing debt. This is because if you are unable to pay back a payday loan quickly, in full and on time, you end up owing a lot more money. The amount of debt that you are in can circle upwards very quickly, and this is something that you should be looking to avoid. Many people feel that they are trapped in a debt cycle, but they should be looking at an alternative solution to improve their finances and fortunes.
Break the debt cycle with a guarantor loan
Guarantor loans can break the debt cycle because these are available at a much more affordable rate of APR. This means that the amount of money that you are expected to pay with every instalment is more affordable. The amount of money on offer with guarantor loans is flexible enough to ensure that it is suitable for people with varying degrees of debt.
Consolidating your debts is a very sensible choice so when it comes to getting out of the debt cycle and improving your finances and fortunes, you should look into what a guarantor loan can provide you with.