While obtaining a loan can help you out of a difficult financial situation or problem, no commercial company is going to give you the money at no benefit to them. This is perfectly understandable and although some religious faiths have a difference of opinion on this matter, the majority of lending companies in the United Kingdom, look to be compensated for the money that they provide to borrowers. If you need money in a hurry you should be prepared to pay a fee for this service and this means that the cost of borrowing is one of the most important factors to focus on when looking for the loan that is best for your needs.
While you want to check all of the terms and conditions associated with a company and make sure that they are a good fit for your needs, it is likely that the cost of borrowing is going to be the biggest factor in whether a loan option is suitable to you. The higher the cost of borrowing, the more money you will need to pay out in total, which is clearly something that you want to avoid. One of the biggest issues that people have with payday loans is the cost of borrowing and the amount of money that people need to pay to the lending company. So many people end up defaulting on the loan, requiring additional loans to make their payments, and in a short period of time, you will find that the amount of money you owe has rocketed and that you are in bigger financial trouble than you were when you first took the loan out.
Find the effective loan option
This means that you need to find the most effective option for your financial needs and it is correct to say that guarantor loans reduce the cost of borrowing. This is because the inclusion of a guarantor gives the lending company a higher degree of confidence in the loan being repaid. This means that they will be far more likely to offer a loan at an affordable APR, which will reduce the cost of borrowing.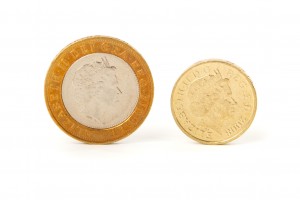 If you are struggling to obtain a loan or credit through traditional methods, you are likely to struggle if you have poor credit. This means that your options come down to a payday loan, which will have a high cost of borrowing or a guarantor loan, which carries a far more attractive rate of borrowing. If you are looking to be sensible when borrowing money, be sure to opt for the loan that reduces the cost of borrowing.