If you are struggling with debt problems, it is important to be aware that help is available. Many people believe that they need to tackle the issue of debt by themselves, and this can cause an awful lot of problems. The fact that many people feel that the bets plan of action with respect to debt is to do nothing tells you everything you need to know about the issues that face people with debt. Debt isn't going to go away by itself but thankfully, if you feel as though need some help with debt, you can find it.
The first thing you need to do is be honest about your debt and seek help. Whether you need to tell people around you, it always makes sense to contact a debt expert. Given the current economic climate, you should find that there are plenty of people who are willing to provide you with the support you need when it comes to understanding debt and getting on top of your finances.
Do you need help with debt?
You will find that creating a plan is vital when it comes to tackling debt and this is something that a financial advisor will be able to help you with. You will want to know a number of things before you can make your plan, including:
How much debt you really have
How much income you have every month
What your necessary bills are
Do you have any savings
These are all vital components in drawing up a finance plan and if you are looking to get out of debt, taking these steps and being aware of these aspects will be the first step in moving forward with your finances. Once you know how much debt you have and what you can afford to pay each month, you will find yourself in a position where you can move forward with your finances.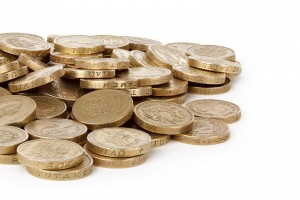 One way in which many people are advised to move forward is with respect to debt consolidation. If you have a number of debts to different lenders, you may find that bringing your debt together into one lump sum is easier to manage. With a guarantor loan, available with an attractive rate of APR, you should find that you are able to pay less interest when dealing with all of your debt.
This will help you to clear off the debt faster, and move your way towards being free from debt. Getting out of debt is difficult but it isn't impossible and you should find that with the right sort of help, you can move out of debt.