When it comes to taking out a guarantor loan, you should always look to make sure that you actually need the loan. A loan is not a frivolous matter, and you should always make sure that you actually have a purpose for the money and that you will do something effective with the money. As a guarantor loan comes with a lower rate of APR than many other loans, a lot of people will find that it is a very attractive loan to look out for, but you need to make sure that it is the right loan for you.
You should say to yourself, I need a guarantor loan because and then really listen to how you finish off the sentence. If you give a reasonable answer which suggests that a loan would be of benefit, continue with the process. However, if you find yourself saying a silly or frivolous reason, it may be that you don't need a guarantor loan. Just because guarantor loans exist and they are easy to obtain doesn't mean that you have to apply for one. Applying for a loan that you don't need can be dangerous. If you get no real benefit from the money but then find yourself paying off a lot of money in the long term you could make your financial situation a whole lot worse than what it already is.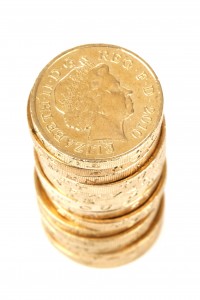 These are some of the most common reasons why people apply for a guarantor loan:
Car Loans
If your car stops working and needs a lot of repairs or you need to buy a new car and can't find finance, you may find that your life stops running in the manner that it should. This is why you should look to find a loan that will help you get your life back on track as quickly as possible. With a guarantor loan, you can find the finance you need to pay for your car to be repaired and get back to normal.
Holiday
It may be that you need a holiday to relax and unwind, but don't have the money to pay for everything all up front. If you are able to take out a guarantor loan, you can spread the cost of your loan out over a lengthier period of time, making it much more affordable.
Education
People that want to better themselves and move on with their career will find that training courses and higher education are good options. They are good options but they can be expensive. If you take out a guarantor loan to provide funding for these courses, you can pay them off over time and take in benefits later on in life.