In the present day, there is a greater opportunity for people to find employment in a whole number of ways. Many people are happy to work certain shift patterns because this allows them time with their family and to take care of other matters around their job. The age-old tradition of "9 to 5" work with the majority of people enjoying a weekend off is no longer the case for most people. There has also been a change in the way that many people find employment and there has been a significant rise in the number of people who are now self-employed.
There has obviously been a change due to the emergence of the internet, which has provided people with more freedom and opportunity to work by themselves for themselves. Many employers want the freedom that comes from outsourcing work or hiring specialists for certain roles and many people find that being self employed is better for them and their schedule. This means that everyone can win from the emergence of self employment and it is likely that this will be a position that becomes increasingly popular in the years to come.
Traditional lenders do not approve of self employment
However, being self employed poses some issues and problems for some people and this may be the case if you are looking for a loan or finance. The traditional lenders are hesitant to provide loans to people who are self employed. They still view self employment as being a questionable activity with no long-term guarantees but in the current economic climate, it would be wrong to say that traditional roles offer any stronger guarantee of long term employment than self employment.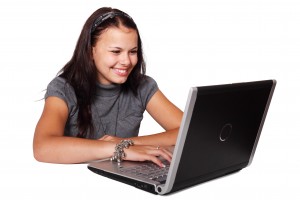 With the traditional lenders not being an option, many people will turn to other lends. If you are asking yourself I'm self employed can I get a guarantor loan, the answer is yes. A number of leading guarantor loan companies, including SUCO, are  more than happy to provide funding to people who are self employed. The applicant needs to show that they have income to be able to pay off the loan but if this income comes from a self employed role, that isn't a problem.
This will hopefully offer confidence to people who are self employed. It may even be that the funding provided by the guarantor loan company will help self employed people to develop their business. If you are looking for financial support and you are self employed, you can rest assured that there is help on offer from the leading guarantor loan firms.