While there are not too many requirements for a guarantor loan, it is not just the case that any applicant will receive the funding that they request or apply for. It is good that there is a viable loan option for people with bad credit but even with this in mind, guarantor loans are not just handed out freely to anyone who is looking for money. That would be a situation that would end in disaster, both for the lending company and for the individual themselves. It could also lead to a very difficult situation for the guarantor, so on the whole, you can see why everyone will benefit from there being some rules and regulations involved with applying for a guarantor loan.
Obviously there are a number of rules and regulations in place when it comes to the guarantor but there are some steps the applicant has to meet as well. The main issue for the applicant is the fact that there is income required for guarantor loans. This makes sense and you can see why a guarantor loan company would insist on the applicant needing to have income before they agree to provide them with a loan. The loan company is looking to ensure that the loan is paid back and while having the guarantor in place is of considerable benefit, no one wants to see the guarantor saddled with all of the responsibility of the guarantor loan.
There is flexibility with respect to income for a guarantor loan
There is a need for the applicant to have a regular income coming in every single month but there is some flexibility when it comes to this loan. This is because the loan can come from any source. Obviously being in employment is the main source of income but it is important to note that self-employed people are eligible to apply for and obtain a guarantor loan. As long as the applicant is able to show that they have regular money coming in to their account, they will find themselves in a position where they are able to obtain a guarantor loan.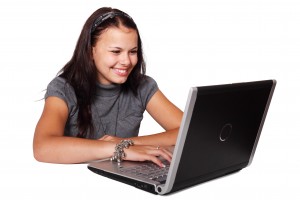 There is also the fact that guarantor loans can be obtained by people who receive benefits or a pension as their income. As long as there is regular money coming in every month and the applicant is in a position to pay off the loan, a guarantor loan can be obtained. In this way, most people will find that they can apply for a guarantor loan in good confidence.