If you are asking yourself is a guarantor loan right for me, the sad fact is only you can answer that. Everyone has their own requirements, expectations, circumstances and situations which means that the answer that is suitable to you is likely to be suitable only to you. This means that you'll need to do a bit of digging and research yourself to make sure you make the best decision but if you take some time, you'll find that you can come up with the right solution in a short period of time.
First of all, do you have a good or bad credit score? If you don't know what your credit score is, this is the very first step that you should take in determining what option is best for you. If you have a good credit score and you have some leeway with time when it comes to applying for a loan, you should find that you can obtain a loan from a traditional lender. This is still the preferred option for most people so if you are able to go down that route, it is a route that you should stick to.
If you need money in a hurry, a guarantor loan may work for you
However, if you find that you don't have a good credit score or you need the money in a short period of time, obtaining a guarantor loan is likely to be a great solution for you. Of course, in order to obtain a guarantor loan you need to make sure that you have someone who is willing to act as a guarantor for you. While this can be anyone that isn't financially linked to you, you'll find that it is usually someone who is a family member or close friend. There is a lot of responsibility associated with being a guarantor and it isn't something that a casual friend or a work colleague may be comfortable with.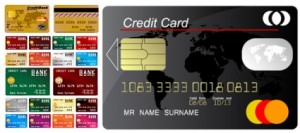 This is something that takes a lot of thought to get right so don't rush into choosing a guarantor or applying for a guarantor loan. The amount of money you can obtain through a guarantor loan is varied, but don't automatically go for the largest amount, go for the amount of money that you need.
A guarantor loan is a sensible option to find an affordable way to get money at short notice. This is definitely something that will be of benefit to you, and a little time preparing to apply can go a long way.