If you are applying for a loan, there will be no shortage of guidance or advice on offer to you. This means you may feel a touch overwhelmed or unsure of where to turn to for support when it comes to deciding what loan is best for your needs. Given the importance of a loan, it is vital that you take steps to be confident about the loan you are applying for and that you are taking appropriate steps to find the loan that is most suitable to your needs.
You'll find that there are many things to consider when weighing up a loan application but you need to consider the APR. If you ask yourself is APR important when applying for a loan, you'll receive many reasons why this is vital to you. APR is the factor that allows you to compare different loans, so if you want to make sure that you find the right loan for your needs, you need to make sure that you have the APR available.
Is APR important to you?
You can be confident that reliable and reputable loan companies will provide you with the APR because this is a legal requirement. If a company doesn't provide you with the APR on their website or you have to look around for it, you shouldn't trust the company. There are a number of rules and regulations relating to lenders and they need to be responsible and provide a strong level of information to their clients and applicants.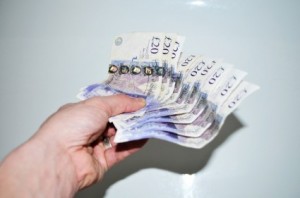 The APR provided by a firm should be visible on their site, and this is why if you cant see an APR, you should look to deal with another company. There are more than enough loan firms available to choose from that
This means that the APR provided by you don't need to take risks on the service of a firm who doesn't meet the most basic of requirements.
It is also worthwhile making a complaint about any lender that doesn't provide the APR. If they ask is APR important, they'll soon realise how important it is when they are dealing with financial regulators.
The APR of a loan isn't the only thing you should think of when it comes to choosing which loan is best for your needs, but it is definitely something that you should consider. The lower the APR, the less money you will have to pay in total to pay off the loan, so that has to be of interest.