If you need assistance in obtaining money, it is easy to see why applying for a personal loan would be the smart option. There are some things in life that you cannot afford to buy outright with cash or money that you have in the bank and credit is recognised as a suitable option for many things in life. This is why people are more than happy to apply for credit or apply for a personal loan, but the people behind loans and credit are not as welcoming or as forthcoming with the funds as they used to be.
This means that an increasing number of people are being knocked back in their loan applications. While banks used to be the obvious choice when it came to finding finance options, this is no longer the case. Banks have drastically changed the criteria they use in awarding loans and even if you were successful in the past in obtaining a loan, you may find that you aren't successful now. If you have been knocked back for a personal loan, you may wonder what your options are.
Do not panic if you are knocked back for a personal loan
The first thought is to make sure that you don't panic. There are options available to you even if your bank says no so there is a need to remain calm and think things through. You will find that there are options available to you, even if you have a bad credit rating, and one of the most effective options has to be a guarantor loan. A guarantor loan involves someone willing to act as a guarantor for you but if you can find someone willing to take this role, you'll be rewarded with an attractive rate of APR.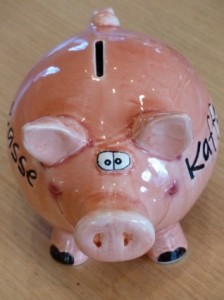 This means that you should be able to find a loan that is within your budget. This is why a guarantor loan should be your number one choice and not a payday loan. Payday loans don't require you to have a guarantor in place but you'll find that you end up paying a much higher rate of interest with a payday loan. The presence of the guarantor provides confidence to the lender, which makes it the most sensible way to obtain funding.
Being refused or rejected can be hurtful but it is vital to not get bogged down in any rejection. Knowing that guarantor loans are available will hopefully help you gain control of your finances.