When it comes to obtaining finance and funding, we are all pretty much in the same boat. Some people will have a better credit rating which means that they are more likely to receive the funding they need but in the end, we all get judged by the same criteria. This means that you should be accepted or denied a loan depending on the income you have and your ability to pay it back.
Of course, this isn't the case and a lender has the rights to apply their criterion or policy when deciding who they give money to. In many cases, people who are self-employed have found that they struggle for finance. Many lenders find seem to think that self-employed people are less likely to pay off a loan than people in traditional finance, and this means that loans for self-employed people can be difficult to find. Difficult, but not impossible and it is important to realise that there are option for people who are self-employed and who are looking for a guarantor loan.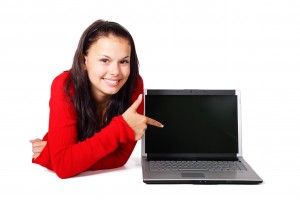 Self-employed people often have to deal with cash flow issues
When it comes to being self-employed, you don't have the confidence that comes from knowing you will receive a paycheque every single month on the same date. Even if you receive money from the same clients at the same time, there is still a greater degree of flexibility and fluidity when you are self-employed. This means that there may be times when you need to have some flexibility when it comes to your income and cash flow.
This is why being able to call on a guarantor loan is of considerable benefit to many self-employed people.
Self-employed people may struggle to obtain funding from other sources
If you are self-employed, you may find that traditional lenders and banks will be less likely to provide you with a loan. This can be frustrating but that is their criteria, and there is not a lot you can do about what a company wants to do with their money.
Self-employed people can benefit by funding their business
The fact that many self-employed people struggle to obtain finance is difficult because they know what a positive impact it could have on their business. This can lead to frustration and this can cause a business to stop growing or developing. Accessing a guarantor loan can unlock the true potential of a self-employed business.
Self-employed people are no bigger risks than traditionally employed people
It is important to remember that self-employed are not really a bigger risk than people who are employed by traditional companies.