A holiday Monday, which many people across the country are enjoying this late September weekend, is the ideal chance to sit down and think about your finances. There will be some people who are recovering after taking advantage of additional time off from work to enjoy themselves over the weekend. It may be that some people are only going to venture from their bed to the couch and back again today, and these people probably don't want to spend too much time thinking about their finances. When it comes to making the most of your money and giving yourself the best chance to move forward with your finances, having some time to create a budget and think about what you need is important.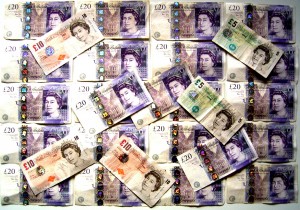 This is why knowing what your loan options will be of benefit. You should never rush into taking out a loan and you don't want to look into taking out a loan for no reason or purpose. A loan is not a frivolous thing; it should only be applied for if you really need it. However, a lot of people find that they do need a loan, but they also find that they are prevented from obtaining a loan.
Some of the most common reasons involving people struggling to obtain a loan include:
They have no credit history
They have poor credit history
The APR on offer is too expensive
The length of time required to pay the loan back is not suitable
There are many barriers to obtaining a loan, but there is an option for people who have found that they have been prevented from obtaining a loan in a traditional manner. Guarantor loans are an option that is well worth looking into and you will find that your credit history doesn't matter. This is because if you can find someone that is willing to act as a guarantor for you, they are the person whose credit history is checked out. This means that a lower rate of APR is available, allowing you to pay less for your loan.
Finding a lower rate of APR is of benefit
Knowing that you can pay a smaller amount of money every month while still clearing off your loan is a great comfort to most people, which means that this is an option you should look into. When it comes to moving your finances forward, take some time and think about whether a guarantor loan option is best for your needs.