In the past few years in the UK, payday loans have become one of the bogey men" that the media like to harass and criticise. There will be times when the media picks the wrong target to hound but in this instance, it would be fair to say that they were channelling their ire and aggression in the correct manner. Payday loans have become a blight on society and while they offer a solution for some people, it would be fair to say that there are better solutions available to people.
It is important to understand all of your finance options and it needs to be pointed out that payday loans have improved due to massive changes instigated by the Financial Conduct Authority over a year ago. A number of changes were introduced to the regulation of payday loans in April of 2014 and there have been some benefits. This has been seen in the fact that the Citizens Advice Bureau have announced that they have received around half of the level of complaints about payday loans this year than they did at this point last year.
Payday loan issues fall
It was announced that for January to March of 2015, the CAB helped with 5,554 payday loan complaints in England and Wales. For the same time period in 2014, the CAB helped with 10,155 complaints, representing a drop off of 45%. This is to be seen as a positive step and some of the changes, such as a guarantor loan company only being allowed to roll over a loan twice, have helped to lower the complaints that people have about the service provided by them.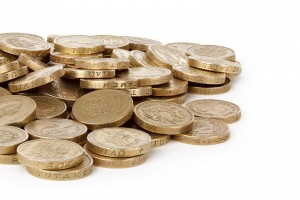 On the surface, the notable drop-off in payday loan complaints can be seen as an indicator that the payday loan firms are cleaning up their act. However, it should also be remembered that fewer people are now taking out payday loans. The fall in the fortunes of Wonga suggests that payday loan companies are not dealing with as many clients or providing as many loans as they used to.
People still need financial support
It is not as if people no longer need financial assistance, it is just that there are better options available for people these days. This can be seen with guarantor loans, which provide a much more attractive rate of APR than payday loans. Even if payday loans are better regulated today, they are unable to offer the standard of service and affordable nature of guarantor loans, so it is understandable that people are moving away from the option that they would have chosen in the past.
It is positive to see that fewer people have issues with payday loans, but there is still work to be done, and people can improve their finances by opting for a guarantor loan.