Given the fact that so many people across the country are in debt, there is an argument that more needs to be done to support people. This has led to calls for assistance in battling with finances but there is also an argument that more should be done to prevent people from falling into this financial position. This is why there are MPs arguing that personal finance lessons should be available in schools.
This has been put forward by a cross-party group of MPs who are looking for ways to improve the financial status and wellbeing of the country. While there is a focus on currency in the current curriculum for secondary school pupils, this isn't an area that is taken too seriously. With Ofsted not placing too much importance on this area, it is understandable why schools are overlooking this are to provide pupils with lessons and education on matters that are likely to come up in exams and tests.
Do you believe personal finance lessons should be provided in schools?
This is a failing and it may be argued that while tests and qualifications are important, there is a need to prepare pupils for life. Lessons built around understanding interest rates and knowing how to work out how much interest will be paid back on a loan can make a huge different to people in years to come. The fact that so many people have fallen into financial difficulty suggests that this information would have helped a lot of people make a more informed decision with respect to their finances. In this regarding, adding personal finance lessons to schools is something that many people would agree with being of benefit and interest.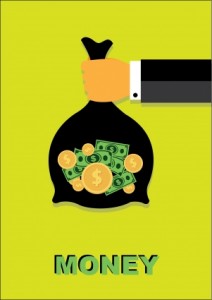 While most of the initial focus in changing the curriculum has fallen on secondary school pupils, there is a lot to be said for introducing finances at a primary school level. One problem may be that many teachers are in fact uncomfortable in dealing with this topic because they are not sure about finances or how best to approach the topic. In this light, it may be better to start with offering finance lessons to school teachers and then allowing them to share their new found knowledge with their pupils.
Anything which can minimise the risk of future generations suffering financial issues and problems has to be seen as a positive thing.