This time of year is pretty hectic for most people and it can be a tough time financially for a lot of folk. There is a great deal of pressure placed on people at this time of year to spend money and to engage in festive activities. This can be difficult for people who don't have a lot of money but the worrying thing is that many people may find themselves pressured into spending cash that they don't really have. This is a time of year when you should plan your finances but you often end up being slightly reckless.
The reason that this is the ideal time of year to plan your finances is down to the fact that you want to start the New Year with a bang. So many people say that the start of a New Year is like a clean slate, giving you the chance to take control of your funds and plan your life out for the year ahead. There is a lot to be said for being financially responsible but when you are trying to deal with Christmas, it can seem pointless to look so far ahead.
You can plan your finances in advance
This would be a shame but there are ways in which you can take control of your finances at this point. You need to draw up a budget for Christmas and give yourself the best chance of sticking to it. When you take this action, you increase the likelihood of making good decisions and improving the chances of doing more with your money in the year ahead. Yes, it can be nice to have fun during the festive season but this fun shouldn't jeopardise your finances for 2017 and what comes ahead.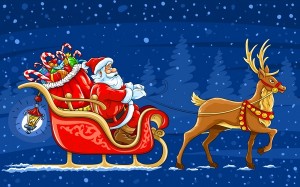 If you need a short term solution to plan your finances better, it may be that a guarantor loan will help. This is a style of loan that provides you with support and money when you need it. The best thing is that this style of loan is often more affordable due to the presence of the guarantor. The loan company is more likely to offer an attractive rate of finance when there is a guarantor with a good credit rating on hand.
There is never a bad time to plan your finances and taking steps now will ensure you are more confident about money when New Year comes around.