If you have taken out a loan, you will know the importance of meeting the requirements of the loan. A loan is a great way to get out of a financial problem but if you don't treat the loan with respect, you may actually find it further harms your financial situation. You need to be honest with yourself when applying for a loan and this means you need to be confident about your budget and the payments you'll make. Repaying guarantor loan options may not seem exciting but you need to make sure you comply with them.
Before you agree to a loan, you will find that you have the payment dates and the payments presented to you in full. This is certainly the case with any reliable or reputable guarantor loan company and if your choice of lender doesn't provide you with this information, you should perhaps rethink your decision. When it comes to knowing what your repaying guarantor loan options are, it makes sense to have as much information as you can get.
Repaying guarantor loan options are there to help you
With a guarantor loan, the role of the guarantor is vital for many reasons. Their presence, and their strong credit score, is a huge factor in why the lender is happy to offer you a loan and a loan at an attractive APR. This means they have a huge part to play in helping you get the financial support you need but they will also help you consider the best repaying guarantor loan options at your disposal. After all, if someone is willing to do so much to help you out, you don't want to let them down by not paying the loan back on time and in full. When you fail to pay the loan back, the onus falls on the guarantor and most people would rather avoid that situation, so it will help you to stay focused on paying back the loan.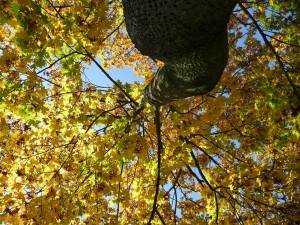 There is no denying that a guarantor loan is a good way to deal with certain financial problems or situations. If you're looking to move forward with your life, this is definitely an option to consider but equally, make sure you are aware of the best repaying guarantor loan options that suit your needs and requirements. A guarantor loan can help you to move forward but it is not something to treat lightly because the consequences of missing payments can be very problematic.