While it is good news to have access to funds when you really need them, people have to be realistic about the money that they are looking for. You should always make sure that you are only applying for what you need and you should always make sure that you are applying for an amount that you can afford to pay back. These are the two crucial aspects when it comes to finances and you should take the time to ensure that you make the right decision when it comes to obtaining a loan, even if it is only a short term loan.
When it comes to knowing what sort of loan you are looking for, and how much money, you need to do your own sums and calculations. Do you need money at short notice because you have been hit with an unexpected bill? If this is the case, this is the maximum amount of money you should be looking to take out. It may be that you have some of the money required to pay the bill but you need the rest to put towards it. If this is the case, only apply for the money that you actually need to pay off the debt or bill, not the full amount.
Don't be tempted by rising loan amounts
Too many people decide that having access to money means they should take out as much as possible but this is a very silly move. This is a big factor in why so many people have ended up in financial difficulties, so always do your sums with respect to the money that you are looking to take out. Just because there are rising loan amounts doesn't mean that you need to take out more money.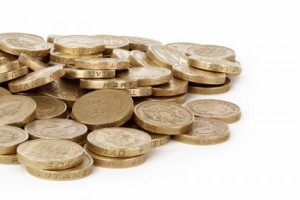 One thing that many people forget or overlook when it comes to rising loan amounts is that this leads to rising repayments too. If you are looking to take out a loan, it is vital that you only take out what you can afford to pay back. This means you need to review your budget and determine how much money you have available each month. This should determine the loan you apply for.
The majority of lenders, definitely the reliable lenders in modern society, will provide you with a loan calculator or easy to use chart that shows how much money you'll need to pay back each month. Rising loan amounts seem enticing but you need to be sensible when using them.