If you are self-employed, it can seem as though you miss out on many things while not many people take you seriously. If you tell someone that you are self-employed, you can expect to hear plenty of jibes and comments about how you get to sleep in late, watch daytime television and generally not do a lot of work. There is no point in getting upset about it, this is the way that things pan out, and you can probably take a sense of satisfaction in the fact that most people who talk in this manner may be slightly jealous of your situation. There is a lot to be said for working on your own and being self-employed but there are a number of drawbacks involved with the situation as well.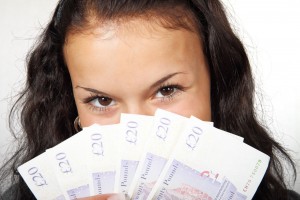 One of the biggest issues that many people who are self-employed have found in life is that they find it difficult to obtain finance. It has been difficult for many people to obtain mortgages or loans in recent years, even if they are in traditional employment but there have definitely been added problems for people who are self-employed. This is because this is a role that many people or traditional lenders view as being slightly unstable or not as permanent as a traditional job. The thing is, traditional jobs shouldn't be considered as being that stable either these days. This means that there is no real reason why self-employed people should be considered a riskier option when compared to people who have a traditional job.
Self-employed people can obtain loans
When it comes to self employed loans, there is an option and this is great news for people who need some added financial assistance during a difficult time. If you are self-employed, you will find that you can obtain a guarantor loan. Companies like SUCO Loans are more than happy to provide funding for people who are self-employed as long as they can indicate that they have regular income every month that will help people to pay off their bill. This is the exact same criterion that is outlined for people with a traditional job so it is great to see that self-employed people are not being singled out by the major guarantor loan firms.
If you are self-employed, you will know how difficult and challenging it can be to get ahead, so any element of assistance has to be gratefully accepted. This is why the assistance offered by guarantor loan companies has to be seen as a positive thing.