Small businesses are often seeing as the backbone of the country and there is no doubt that there is a great deal to be said for the employment these companies provide to people. Whether this is all about an individual earning a living or a select small band of people coming together and enjoying a job while earning income, small businesses have a big role to play in many people's lives. There is also the fact that small businesses can assist businesses of all sizes and backgrounds deliver a great service to their clients and customers. All of which means that small businesses need to be looked after because they have a huge impact on the overall economy.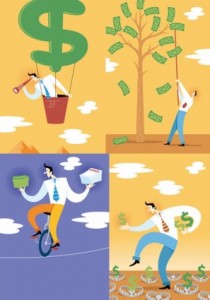 However, small businesses are more prone to shocks and issues and this means that small business disruption can cause a lot of problems. A big firm can often shrug off problems or major issues but when it comes to a small business, this isn't the case. Small business disruption can have a massive impact on a company and many firms actually end up going out of business for matters that major firms would class as being trivial.
Small business disruption can cause a lot of problems
In a survey undertaken for Direct Line for Business, a majority of the 301 small business owners said that they were forced to temporarily close their business and stop trading due to a disruption. This has all happened in the past two years with destroyed stock or broken down delivery vans being cited as common occurrences. There is no getting away from the fact that broken down vans can be disastrous for a small firm, so these firms often have no choice but to stop operating until they are back on the road again. Of course, once a firm is unreliable or develops a reputation for being unable to meet demand, bigger problems arise.
A small business know that if customers don't trust them, they'll likely be out of business before too long. This is why small companies need to look for ways that will allow them to keep operating even when things seemingly run against them. It may be that a guarantor loan can provide the short term solution that will allow small businesses to keep operating.
Small business disruption can have a hugely negative impact on companies and it is vital that backup plans are found that will help firms keep on moving.