While the financial cost of dealing with debt is a big factor to deal with, there is no denying that debt can cause other problems for many people. Dealing with debt can leave many people feeling stressed, and this is something to bear in mind. Even if you aren't dealing with debt yourself, it may be that other people around you are dealing with debt. The stress of debt can have a hugely negative impact on people's lives and it is important to be aware of the condition.
There are some obvious symptoms of stress and you should be on the lookout for these in yourself and anyone who you are worried about:
Having a low level of energy
Being unable to sleep or suffering from insomnia
Having an upset stomach
Suffering from headaches on a regular basis
Suffering from colds and infections on a regular basis
While there are many reasons a person can be impacted by these afflictions, it may be that stress is making you more likely to be affected by them. If you are dealing with debt, you are likely to be stressed, and this makes this outcome or these outcomes all the more likely to occur.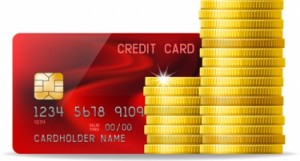 While the best way to deal with the stress of debt is to get out of debt, this isn't always immediately possible. It can take time to deal with debt and improve finances, which means that people should also be looking for ways to remove stress from their life. This is definitely something that will go a long way in ensuring people remain calm and can overcome the stress of debt.
Dealing with the stress of debt is vital
One of the biggest issues with stress of debt is the fact that people under pressure make wrong decisions. You should be looking for ways to get support in dealing with the current situation. There is assistance available for people dealing with debt, but you need to be open about your problem. It is vital that you take steps to improve your finances and the first stage comes with recognising you have an issue. If you are able to take debt on in a constructive manner, you'll likely find that the stress of the situation is no longer as pressing.
Whether it is you or someone you know that is dealing with the stress of debt, it makes sense to look for support and guidance as best as you can.