Given that a guarantor loan can be a brilliant way for people with bad credit to obtain an affordable loan, it is important that people find someone who is willing to act as a guarantor for them. This isn't something to rush into and the guarantor will find that they need to be very confident about what the loan entails and what it means to them. It may be down to the applicant to explain the situation and talk the guarantor through the process, which is why talking loans with a guarantor is essential.
There are many topics to cover when talking loans with a guarantor but first of all, you should impress the fact that the loan will not be secured against the guarantor's property. The lending company will carry out a credit check against the guarantor, and they prefer guarantors to be property owners, but there is no security placed on the property.
You should be talking loans with a guarantor
Another thing to cover when talking loans with a guarantor is the issue of why the lender needs the guarantors ID and bank details. This is something that many people will be naturally worried about, but there is no need to be concerned. Clearly the lending company wants to make sure the guarantor is who they say they are, and this is just part of the checking process. The lending company isn't going to take these details and claim money, it just part of the verification process when arranging this style of loan.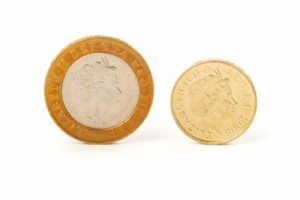 When talking loans with a guarantor, it is important to note that some lending companies will place the funds into the guarantors account as opposed to the applicants. This is undertaken for safety measures, acting as another stop that will ensure the guarantor is aware of the process. It is then up to the guarantor to transfer the funds to the borrower, so this is something that needs to be discussed and set up. Bank transfers between people can happen in seconds these days, so this shouldn't be an issue but it is definitely something that all parties need to be aware of.
A guarantor loan is often the ideal way for people to take control of their finances but it isn't something to be rushed into. If you are considering a guarantor loan, talking loans with a guarantor is vital to ensure that is everyone is satisfied with the process and is happy to continue with the agreement.