If you hadn't heard about guarantor loans before, you may be shocked at the wide range of options you have at your disposal when it comes to finding a guarantor loan company. This is definitely great news for people who want to make sure that they make the best decision for their finances. Having options has to be seen as a positive thing because this means you can be confident about what you decide.
It is important to realise that not all guarantor loan companies are the same, and they should be treated differently. Some will offer you certain amounts of money whereas other companies may provide a different amount. The length of time a loan is available for many be different depending on the company you apply with and the biggest issue for most people would be the fact that the APR is different depending on the company you apply with.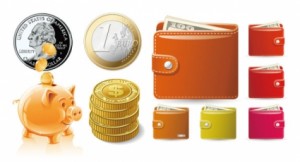 It is important to remember that your own status and the credit score of the guarantor will have an impact on the APR you are offered, but different firms provide different rates and react in different ways. This is why it pays to review what is on offer and make sure that you are choosing the guarantor loan option that is best for your needs.
Here are the top 10 guarantor loans to look out for
Anyone looking for the Top 10 guarantor loans will enjoy what is on offer from the following companies:
Amigo Guarantor Loans
TFS Loans Guarantor Loan
UK Credit Guarantor Loan
1 Plus 1 Guarantor Loan
Trusttwo Guarantor Loan
Glo Guarantor Loan
Guarantor My Loan Guarantor Loan
UK Credit Tenant Guarantor Loan
Buddy Loans Guarantor Loan
SUCO Guarantor Loan
The fact that you have a number of companies to call on is a positive thing, so if you are looking for peace of mind when it comes to moving your finances forward, a guarantor loan may be the ideal way to do so. There is a lot to be said for taking your time and thinking about the option that is before your needs and which appeals to you.
Even if you need money in a hurry, you'll find that taking the time to weigh up your options and find the loan you are most comfortable with is a very sensible way to improve your finances at a time when you need the most help.