It can be difficult to have a conversation about the level of debt in the United Kingdom. There are many different ways in which debt is calculated and referred to. There are also a number of ways in which people think, and it could be that some debt figures are too large to put into context for their own understanding. The overall level of debt in the United Kingdom stands at over one trillion pounds, which is a huge amount of money and one that most of us can't contemplate when it comes to money.
However, while this form of debt may seem as though it is out of reach and only something that government officials should worry about, there is definitely a need for individuals to think about the level of debt in Great Britain. This is because the level of household debt has been steadily increasing and there have been some forms of lending in recent years that have actually caused more harm than good. Payday loans have often been focused on the poor in society but the rate of APR means that these loans are not suitable for people who are struggling with their finances.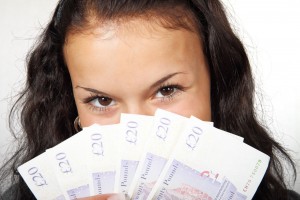 The Centre for Social Justice, CSJ, stated that household debt in the United Kingdom has risen by over £34 billion in the past three years. With close to 9 million people in the UK being "over-indebted", there is a need for people to realise that UK debt levels are important and that they impact on them.
You should be aware of UK debt levels
One of the biggest issues comes with the fact that borrowing on payday loans, bank overdrafts and credit cards stands at over £170 billion. This is the highest the figure has been in the last four years. When you also take on board the fact that 15 million people in Britain are going into debt just to allow them to pay for their bills, it is clear that the nation has a lot of problems to deal with.
There are solutions though and even though borrowing has hurt a lot of people, there is a form of borrowing that can provide a solution. Many people believe that debt consolidation is a smart way to improve your finances and get out of debt. If you can lump all of your debt together and pay it off with a lower form of APR, you should find that you can move towards a healthier financial state sooner rather than later.