While people try to plan ahead as much as they can in life, things will come out of the blue that cause a lot of problems and pain. There are some things in life that people don't see coming and these are the things that make life difficult to deal with. If you find that things are tight financially, all it takes is one unexpected bill to cause problems. So many people have very little leeway when it comes to their finances these days and this is why you need to know what external solutions are available to you if you need money at short notice.
Many people have often seen pawnbrokers as a Plan B for getting money at short notice. In many ways, this was seen as a traditional act in many parts of the United Kingdom but sadly, it has developed into a more common activity in recent times. With an increasing volume of people struggling to pay unexpected bills, anything which can provide money at short notice has to be considered as a viable and sensible option.
Deal with an unexpected bill when it comes in
There is also a growing market to sell things online. If you have received an unexpected bill, you may be able to bring money in by selling items that you no longer need. This may take a few days or weeks to bring money in so it isn't ideal for everyone but this is an option that a lot of people consider when they receive an unexpected bill.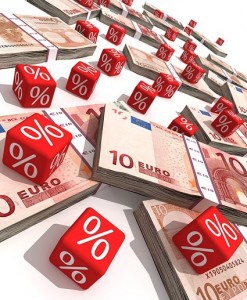 Another option when dealing with an unexpected bill is to ask a friend or family member for support. This is an action that most people would prefer to avoid but if it is a solution, it is one that is worth considering. A loan from a family or friend can give you more space and time to resolve your financial issues and it could help you deal with an unexpected bill when it comes in.
Another way to deal with an unexpected bill is to obtain a guarantor loan. If you have someone willing to vouch for you to a lender, you will find that you have the chance to stay out of debt. It can be difficult to find suitable support but this style of loan can make all the difference.
When you need to pay an unexpected bill, knowing what your options are will make your life a lot easier.