While most people hear the word debt and think of it as a bad or negative thing, there are times when carrying some debt is a positive thing or a good thing. If you are looking to buy a home or even a car and you cannot afford to pay for it in one go, you need to get into debt to get what you want. This isn't a bad thing and as long as you know what you are doing and approach debt in the right manner, you'll find that holding some debt can be of benefit.
Of course, not all debt is the same. If you have unmanageable debt, you'll find that life becomes a lot more difficult. You need to make sure that you can pay off your debt and that you can make all of the payments in full and on time. This is something that many people are struggling with in the United Kingdom at the moment and unmanageable debt is definitely an issue that a lot of people need to face up to.
You need to deal with unmanageable debt
This is something that has been highlighted by Citizens Advice Bureau's across the country of late. These teams have placed focus on unmanageable debt and the issues associated with this style of debt. It is vital that people take steps to get out of debt and this means knowing what debt you have and finding the best way to tackle this debt. When a debt becomes an unmanageable debt, it is a much harder debt to deal with, and this is when people really need support and help.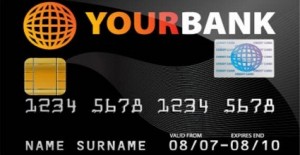 Thankfully, there is a lot of help available to choose from and you should never feel that you are on your own when it comes to dealing with debt. Talking to experts with experience of debt management is the perfect starting point for moving forward with your finances and you should look for ways to improve your finances.
Whether this is through debt consolidation or another tactic is down to you but you need to be proactive when it comes to dealing with your debt and finance issues.
With many people across the UK being unwilling or unable to deal with unmanageable debt, this is an issue that is likely to become more problematic in the United Kingdom. This is why people have to be aware of the problem and take steps to improve their finances.