There are many different reasons why a person would be looking for a loan and you should look to find the loan that is right for your needs. Whatever reason you have to look for additional finance, you need to know your circumstances and what will impact on getting the best loan for you. It is instinctive to look at the amount of money you need to pay each month in dealing with your loan but of course, this isn't the only factor you need to weigh up. This is why unsecured personal finance may be a better option for you, even if it isn't the cheapest option you can find.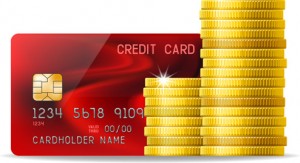 If you are in a position where you can obtain secured personal finance, it is natural to assume that this is the best option for your needs. After all, the presence of security provides the lending company with confidence, and this means they will be likely to provide you with a more affordable rate of interest. This is a good thing but you need to consider the consequences of not paying your loan on time or in full. Can you afford to lose the asset you have used as security?
Unsecured personal finance is a good solution for many people
If the thought of losing your secured asset terrifies you, it may be that you need to think of something else when it comes to obtaining a loan. Unsecured personal finance is an option that should be considered and this could be the loan solution that is right for your needs. When it comes to making the best finance decision for your needs, take the time to review what is best for you in the short and long term.
With unsecured personal finance, you will have a number of options to consider but not all of these options are the same or provide the same standard of benefit. A payday loan is unsecured personal finance and this should be avoided at all times. There are also options under the unsecured personal finance umbrella which should be considered, like a guarantor loan.
A guarantor loan is an affordable option because the presence of the guarantor offers the security that lenders are looking for. When you need to take control of your finances, unsecured personal finance could be the solution that is right for you, so don't rule this option out until you give it serious consideration.