Most people understand that bad credit can cause difficulties in life. Your actions in the past can negatively impact on your credit rating today and the way you act today can have a negative impact in the future. This means that you should always have one eye or thought on your credit rating to make sure that you are doing what you can to improve your credit rating.
If you are asking why do I have bad credit, you may be surprised at just how many reasons there are for people suffering from a poor credit rating. You will often find that it is not down to just one thing or issue but a combination of issues that will lead you to be considered a risk when it comes to obtaining finance or credit.
If you don't adhere to your credit agreement – you will have bad credit
When you take out a loan, credit card or finance agreement, you will find that that there are terms and conditions attached to this credit agreement. If you fail to adhere to the terms and conditions laid out in the credit agreement, you will find that your credit score suffers. This means that if you make a repayment late or you miss out on a payment altogether, your credit rating will suffer.
If you have been declared bankrupt (or suffered a similar judgment) – you will have bad credit
Being declared bankrupt, having a County Court Judgment, a CCJ, imposed on you or even suffering an Individual Voluntary Agreement, an IVA, will all have a negative impact on your credit score. This is why you need to ensure that you avoid these processes as best as you can.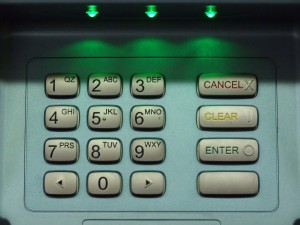 If you only make the minimum repayments every month, you will have bad credit
This step seems extremely harsh because if you are making payments on time and at the minimum level, you would think that you are doing what is required from you. Sadly this isn't the case and you will find that lenders will look at you only making the original payment and decide that you are not managing your finances properly.
You want to avoid these steps and you should look to repair your credit rating as best as you can. Taking out a guarantor loan can provide you with the finance you need in the short term while providing you with the opportunity to effectively improve your credit score.