If you are looking to take out a loan, such as a guarantor loan or a personal loan, you should know that the APR is important. The APR is the figure you can use to compare different types of loans in the hope of finding the one that is best for your needs. You should find that a lower APR is better for you because a lower rate of APR will see you paying less money in the long term for your loan.
It may be that other elements may be important to you, such as terms and conditions of the loan or the way the company reacts if you miss a payment but the APR is definitely one of the most important aspects when it comes to a loan and you need to make sure that you know what is on offer.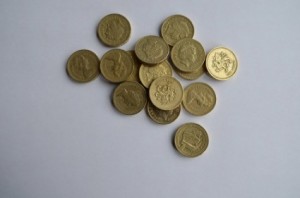 Of course, some loans can be paid back over a lengthy period of time and some people may be worried about whether their APR will change over the course of their contract. People should be looking at every aspect of their agreement and there is nothing wrong with asking the question, will my APR change? In fact, this is exactly the sort of question you should be asking because this will help you find out everything you need to know about your agreement. Thankfully, your APR will not change so you can be confident about the figure you receive staying with you over the course of the agreement or loan period.
You need to know will my APR change?
This also means that when you take out a loan from a reputable firm, your monthly payments will not increase. You may be in a position where you can pay extra money to have your loan paid off quicker but if you are doing this, it is you leading the change, not the lending company, so you are in complete control of the loan agreement.
You can be confident about this status even if interest rates around the world vary greatly, which is great news for most people. There are many things you need to take on board when it comes to dealing with a loan and knowing all about your APR will give you confidence.
If you want to be confident about your finances, make sure you ask all the right questions and if you want to know will my APR change, you can take some comfort in its consistency.