While we all know the famous Dolly Parton song called 9 to 5 and how it is no way to make a living, it looks as though there are many people in the UK who would prefer a change in working hours. A survey undertaken by YouGov says that two thirds of workers in Britain have announced that they would rather have an earlier start and finish to their working day than the traditional time slot.
The survey said that an 8am start with a 4pm finish would be preferable and 25% of respondents voted for this option. There were 13% of the respondents saying that 8.30am to 4.30pm working hours would be better and 10% backed at 7am to 3pm working hours time.
What are your working hours?
Understandably there are many factors involved in how people voted or noted a preference but age and the location of work, and its relation to home, were massive factors. People aged between 18 and 24 were more in favour of a start after 9am, with close to 20% backing this while just 9% of people aged between 54 and 65 years old were happy with a latter.
In London, it seems as though a later start would be of benefit. Over 25% of respondents from the English capital said they would welcome a change to their working hours beginning after 9am while just 12% of people in the rest of the South of England agreed and just 13% of people in the North backed the idea. The London opinion is likely to be based on how busy the Tube and roads are during this time of day, and you can see why a lot of people would prefer to avoid this situation in their normal working hours.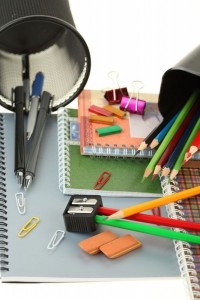 While these surveys often claim to tell a lot about people's opinions, they may not lead to much of a change in practice. Without schools also changing, you may find that many parents would be unwilling to later their working hours. You will also find that many companies would find it to be too much of a hassle to bring in these changes, so workers shouldn't expect changes to their working hours too soon. This may be helpful though because changes would inevitably lead to financial changes in people's lives, which could cause problems and leaving people requiring a reliable solution.
When it comes to working hours, people are always likely to want something different, but whether this would be any better for them remains to be seen.